Greetings from the Congress President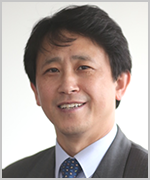 Dear members and readers,

As I take on the honour as the president of The Korean Pediatric Society, one of the most reputable medical society in Korea, I would like to express my gratitude to the Chairman of the Board and the committee for electing me.

My calling as a doctor started at a doctorless county in 1983. I was able to meet people in medical blind spots, which helped me encounter the healthcare issues to be resolved. From then on, with cooperations from organizations like Aikwangwon, Good Neighbors, local alliances, and medical volunteer groups, I have spent decades working on projects such as: welfare improvement of shelter residents, head lice relief, child abuse prevention, dental support for the impoverished, medical support to developing countries, and more. This made me realize there is a dire need of a strong social cooperative structure; to bridge the gap between the people in need of help, and the people enthused to help.

The world of pediatrics in South Korea is on the verge of decline due to the plummeting birth rate. If the shortage in pediatrics applicants continues for just two more decades, our nation will face deficiencies in pediatric medical services, which can lead to children facing death from what used to be easily treatable.

In order to resolve this, I believe helping others is the wisest way to help ourselves. With the help of our neighboring countries, in just half a century, Korea leaped from the ruins after the Korean War, into one of the leading countries in the medical field. It is our duty to give back. With devoted support, experience and vision we share, we can broaden our spectrum as more than just pediatricians, as well as positioning pediatrics as one of the most charming and accomplishing specialty to pursue.

Our tireless efforts will prosper as definitive outcomes. This could serve as a cornerstone for achieving the UN's 2030 Sustainable Development Goals, which will not only refine national leadership, but can also aspire Korean medical doctors' presence into a global brand. And I look forward to sharing this joy and dream with you all together.


Ki-Soo Pai, MD, PhD
President of the Korean Pediatric Society
Greetings from the Chairman of the Executive Board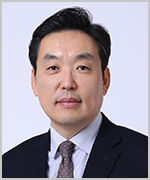 Distinguished members of the Korean Pediatric Society

I am Prof. Ji Hong Kim from the Department of Pediatrics at the College of Medicine, Yonsei University. I am serving as the 18th chairperson of the executive board of the Korean Pediatric Society(KPS).

Above all, I express my sincere respect and gratitude for all members of KPS who continue to show unwavering commitment in their service in the midst of rapid changes of medical environment and the crisis of pediatric healthcare system. Now is the times that we should remake our infrastructure for the future and present a clear vision of hope to young doctors and pediatricians.

The KPS has been preparing for a paradigm shift in the role of pediatricians with the announcement of the 'Pediatric Health Promotion Project'. The top priority of the KPS in response to the present crisis would be the 'Crisis Management Strategy for Pediatrics' to overcome the lowest-low birth rate and unfavorable medical environment of pediatric healthcare.

I believe that the foundation for the survival and development of the academic society lies in "public trust and authority in academic expertise." Regardless of any challenges, we will bear in mind the basic missions of the academic society and should serve as active leader in education, academic excellency and policy making for pediatric healthcare.

Let me present the key directions for the future operation of the Society as follows:

1. Prioritized efforts toward crisis management in pediatrics through the establishment of stable pediatric healthcare infrastructure
The pediatrician-centered patient care system at the tertiary teaching hospitals for the stability of pediatric medical care system, changes in the role of primary care pediatricians, and making reforms in the current fee-for-service system should be established as soon as possible. We will endeavor to implement a stable pediatric care delivery system that allows pediatricians to focus on providing the best care and treatment under any change in environmental conditions.

2. Active support in the capacity enhancement of members of KPS
As the three-year training system for pediatric residency will start from 2022, we should prepare innovative changes in the training of residents and promoting the on-going training for general pediatricians to obtain the support and trust of people.

3. Elevating authority in the educational and academic expertise of the Society
In cooperation with the subdivision societies, we aim to promote the advancement of clinical and academic capabilities of pediatricians in each subdivision. And we will finalize the ongoing process of international accreditation of academic journals and provide more health education and information for the public.

4. Promoting active social contribution of pediatricians
We will continue to expand the participation of pediatricians in the prevention of child abuse and the making policies to escape from the lowest-low birth rate status. And we will also take the lead in improving national support for children with critical illnesses and disabilities.

In support of the expectations and hopes of our members, we will do our best for the brighter future of the KPS, wherein the valuable expertise of our members can be fully expressed. We would expect your continuous support and trust to the 18th executive board of the KPS. Thank you.

November 2021

Ji Hong Kim
Chairperson of the Executive Board, the Korean Pediatric Society