Greetings from the Congress President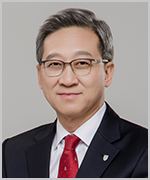 Respected members of the Korean Pediatric Society (KPS),


My name is Kee-Hyoung Lee, and I am from the Korea University College of Medicine. I am very honored to serve as the new president of the KPS from November 2023.

First, I would like to thank the members who elected me as the president of the KPS, which has maintained a long history of 78 years. I would like to express my gratitude and appreciation to the former presidents, chairmen, and members of the KPS for their commitment to the growth and development of the society.

As you are already aware, the KPS is facing an extremely challenging time. The application rate for pediatricians is sharply declining due to the ongoing low birth rate and unrealistically low medical reimbursement issues. Furthermore, some pediatric clinics go out of business, leading to the collapse of care for children and adolescents who are the future of our society.

Meanwhile, the KPS has been putting in tremendous efforts to overcome the pediatric crisis and stabilize the medical infrastructure as a top priority. In September 2023, the government announced a few measures to improve the pediatric medical system, including providing additional compensation for pediatric inpatient care and pediatric care at night and during holidays. Evidently, these measures have fallen short of expectations and are not quite satisfactory, but I believe that they are the result of the KPS's continuous efforts and may serve as a good starting point.

During my one-year term, I will remain fully committed to helping the current chairman and board members so that all the efforts we have taken to normalize pediatric medical care will bear fruit and result in better subsequent measures by the government. Furthermore, by enhancing the KPS's academic authority with the development of academic conferences, which is the main purpose of the KPS, and keeping up with a changing society, I aim to explore ways to expand new roles among pediatricians and engage in social participation to improve the health of children and adolescents.

It is said that the dawn before sunrise is the darkest. I am certain that the bright future of pediatrics will reappear despite this challenging time. I hope that everyone will remain hopeful and proud as pediatricians responsible for the health of our future generations. Please rest assured that I will always be present to support our members. Wishing you all good luck and well-being.


November 2023
Kee-Hyoung Lee
the 63rd president of The Korean Pediatric Society
Greetings from the Chairman of the Executive Board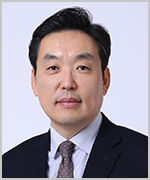 Distinguished members of the Korean Pediatric Society

I am Prof. Ji Hong Kim from the Department of Pediatrics at the College of Medicine, Yonsei University. I am serving as the 18th chairperson of the executive board of the Korean Pediatric Society(KPS).

Above all, I express my sincere respect and gratitude for all members of KPS who continue to show unwavering commitment in their service in the midst of rapid changes of medical environment and the crisis of pediatric healthcare system. Now is the times that we should remake our infrastructure for the future and present a clear vision of hope to young doctors and pediatricians.

The KPS has been preparing for a paradigm shift in the role of pediatricians with the announcement of the 'Pediatric Health Promotion Project'. The top priority of the KPS in response to the present crisis would be the 'Crisis Management Strategy for Pediatrics' to overcome the lowest-low birth rate and unfavorable medical environment of pediatric healthcare.

I believe that the foundation for the survival and development of the academic society lies in "public trust and authority in academic expertise." Regardless of any challenges, we will bear in mind the basic missions of the academic society and should serve as active leader in education, academic excellency and policy making for pediatric healthcare.

Let me present the key directions for the future operation of the Society as follows:

1. Prioritized efforts toward crisis management in pediatrics through the establishment of stable pediatric healthcare infrastructure
The pediatrician-centered patient care system at the tertiary teaching hospitals for the stability of pediatric medical care system, changes in the role of primary care pediatricians, and making reforms in the current fee-for-service system should be established as soon as possible. We will endeavor to implement a stable pediatric care delivery system that allows pediatricians to focus on providing the best care and treatment under any change in environmental conditions.

2. Active support in the capacity enhancement of members of KPS
As the three-year training system for pediatric residency will start from 2022, we should prepare innovative changes in the training of residents and promoting the on-going training for general pediatricians to obtain the support and trust of people.

3. Elevating authority in the educational and academic expertise of the Society
In cooperation with the subdivision societies, we aim to promote the advancement of clinical and academic capabilities of pediatricians in each subdivision. And we will finalize the ongoing process of international accreditation of academic journals and provide more health education and information for the public.

4. Promoting active social contribution of pediatricians
We will continue to expand the participation of pediatricians in the prevention of child abuse and the making policies to escape from the lowest-low birth rate status. And we will also take the lead in improving national support for children with critical illnesses and disabilities.

In support of the expectations and hopes of our members, we will do our best for the brighter future of the KPS, wherein the valuable expertise of our members can be fully expressed. We would expect your continuous support and trust to the 18th executive board of the KPS. Thank you.

November 2021

Ji Hong Kim
Chairperson of the Executive Board, the Korean Pediatric Society